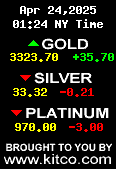 Recycle your broken or style-challenged jewelry.  Monetize your old coins, coin collection, even your teeth. We strive to provide you with the highest payouts in Austin, for your gold, silver and platinum items.  
We specialize in designer and estate jewelry.  Get more than melt value for your premium items!
Fair Trade Gold is a precious metals buyer located on RR 620 near Lakeway, Texas.  We aim to be the premier gold and silver buyer in the Austin area.  Our service is predicated on demonstrable honest, transparent, and methodical analysis.
We utilize cutting-edge computer based x-ray technology to provide a highly accurate assessment of metal content.  This accuracy allows us to provide you, the seller, with the highest proceeds in the Austin area for your items.
Our office is a safe, urbane environment, as we pay by check or electronic payments.
Please come visit us for a free no-strings-attached analysis of your precious metals.
Tuesday through Friday 12-5

We are happy to accommodate other hours by appointment
Phone:  512-720-8935
We are located at 2009 RR 620 North, Suite 325, Austin, Texas 78734, 2.3 miles south of Mansfield Dam, in the Vineyard Business Center.